5x5 Brewing Co.
5x5 Brewing Co. (pronounced Five by Five) is a Veteran owned and operated craft brewery based in Mission, Texas. We worked with them to create their entire corporate identity from the ground up.
Services Provided:
Logo Design
Brand Development
Photography
Web Development
Print Design
Create a brand from the ground up ensuring strong military attachment while appealing to the general population as well.
As with all our projects, we sat down with the guys over at 5x5 Brewing Co. and discussed their history – in their case they are veteran owned and operated. We researched the craft beer industry, and began sculpting out a brand strategy.

Packaging
Tap Handles & Keg Collars
For a brewery that only kegs their beer, the tap handle is one of the only consumer-facing marketing tools. Just like strong packaging design can help beer on the shelf at your local store, great tap handle design ensures that the brand stands out from the rest of the crowd on a crowded line.
Even though the only people who would normally see the keg collars are the keg technicians and bar tenders, we made sure they were well designed and fully branded. This ensured a connection with the brand to potential decision makers at the retail locations.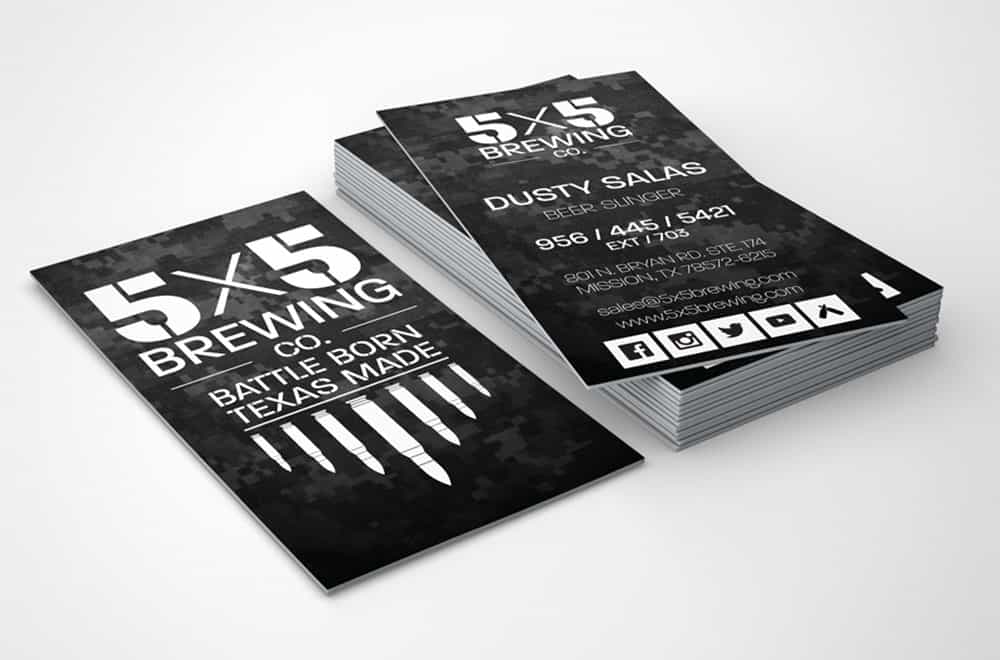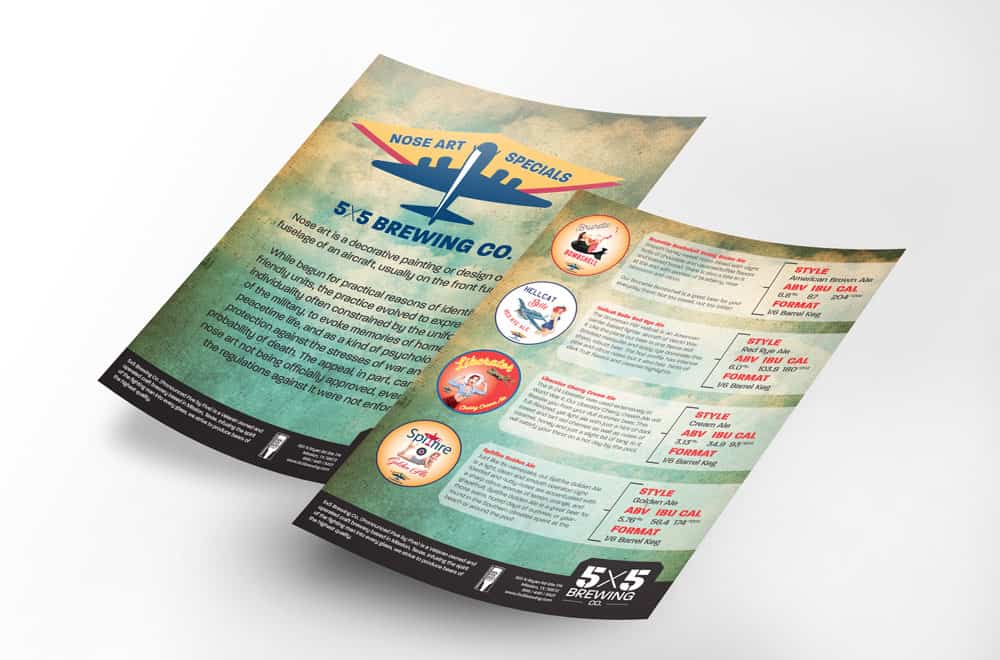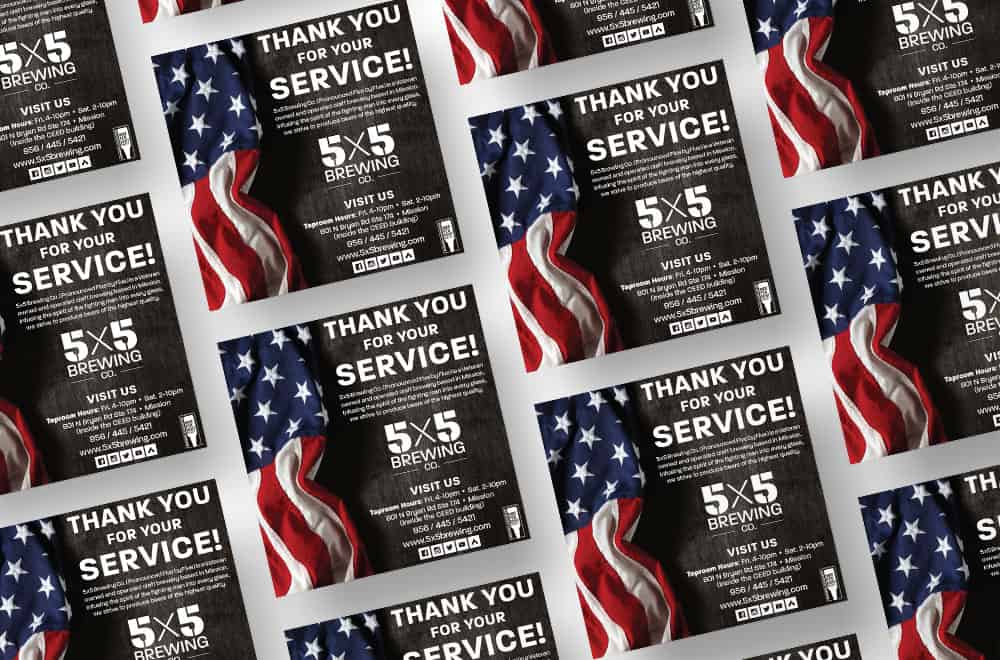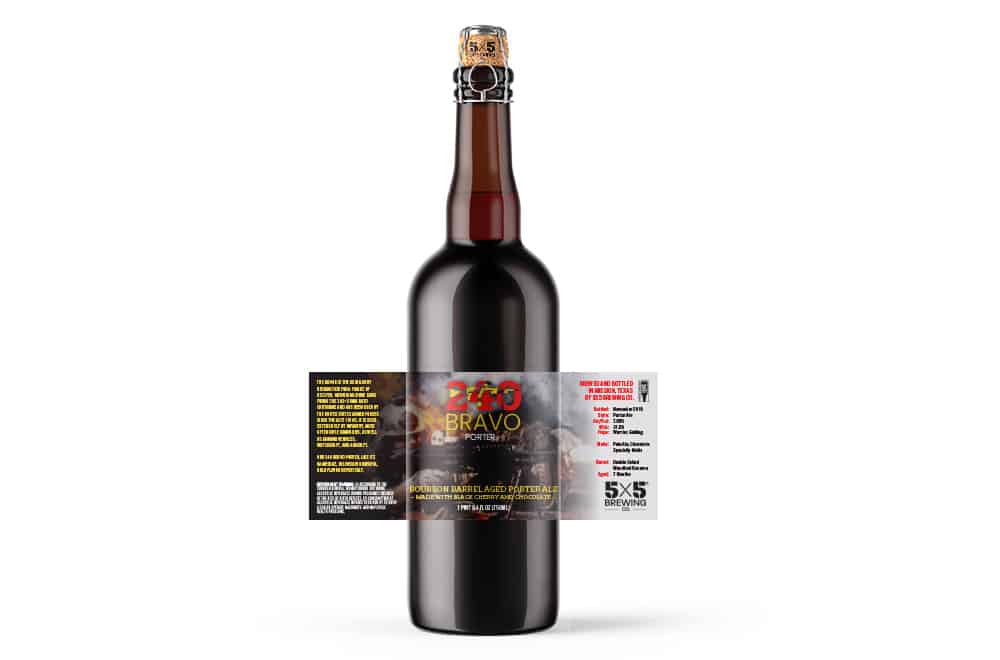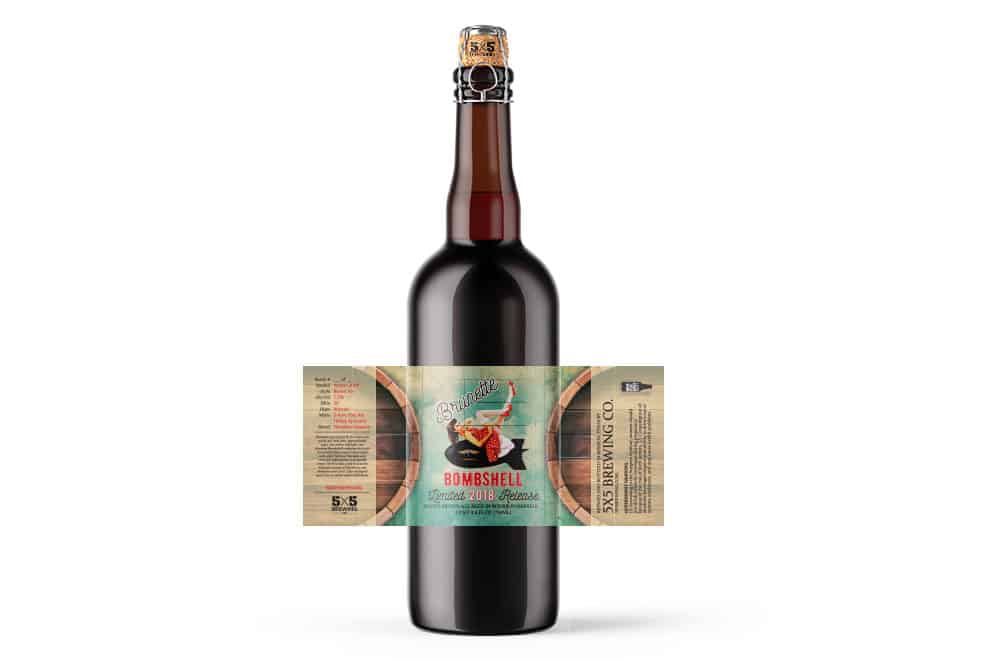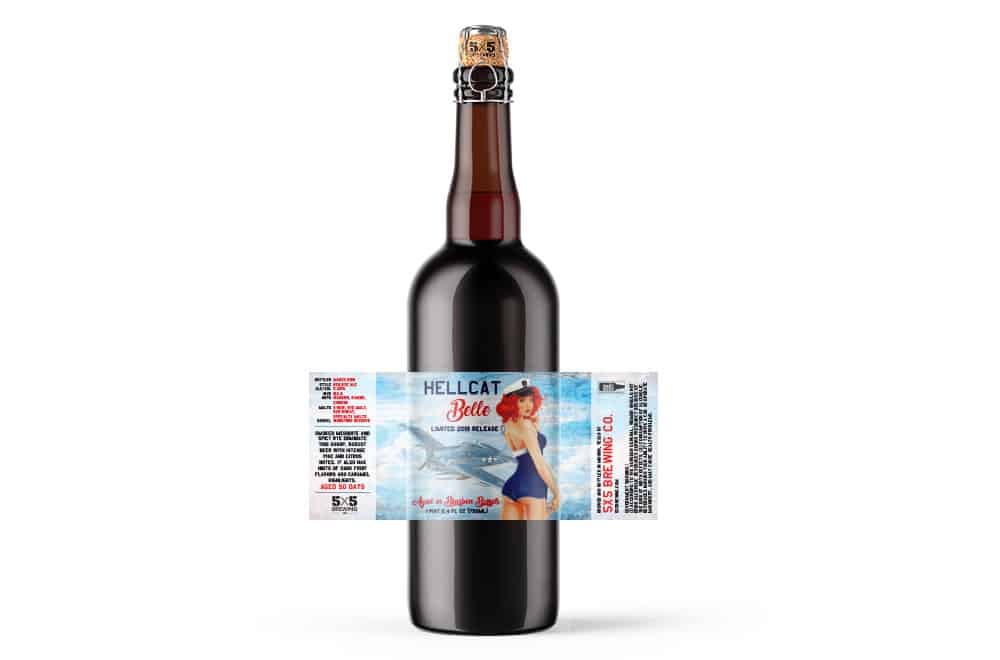 Want to work with us or talk about a project?